Summer is here, and you can feel the heat building up in valley! You are confronted with it every time you open the door and walk outside, but have you noticed any difference in your internal heat? Feeling a bit more passionate, competitive, or irritable than usual? You might be experiencing a pitta imbalance in your life!
I'm not talking about the pita you get at Zoe's Kitchen! Pitta is one of the 3 major dosha's in Ayurveda. Ayurveda is an ancient system of medicine from India. The system rests on some core concepts, one of them being the 'dosha's.' Dosha's (pitta, vata, and kapha), are three different types of energy that are reflected in your personal/emotional self, your physical body, and even in the changing seasons. 
So, what is pitta, and why does the summer tend to imbalance it? Pitta is associated with fire! The drive that gets you up in the morning, gets you excited about your career, and even competitive in your yoga classes. Summer is the season of pitta! It's hot outside, and that added heat stokes the flames already inside of you. If you take a careful look, or maybe just a glance, you'll notice that small annoyances can really get under your skin during the summer. The pitta energy that usually makes you excel becomes so dominant during the summer that it can get in your way instead! This is considered a pitta imbalance, and there are many ways you can cool the flame to restore peace in your life.
#1. Your personal/emotional self: Watch out for classes that add more heat or bring out your more competitive nature. I am never a proponent for taking away something you love; but it might be a good idea to add in a restorative or yin yoga class to your schedule. Something that keeps your mind present, but gives you the opportunity to mellow out.
#2. Your physical self: Add some cooler meals and drinks to your day. Water is great, but watermelon with your lunch will help put out the fire in your belly and cool your body down.
#3. The season: Get out the SPF and spend some time in the pool, or pick activities at places you know have a working AC unit! Sitting around your house and watching Netflix might be doable for a few days, but the pitta fire will leave you feeling restless and ready to go. A well air-conditioned work out will satisfy your need to move without adding to the intensity you already feel.
Remember that awareness is the first part! Give yourself the opportunity to notice your feelings and gut reactions. These reactions don't necessarily define who you are, they might be rooted in something totally different. Awareness empowers you to make a change and respond in a way that reflects who you want to be.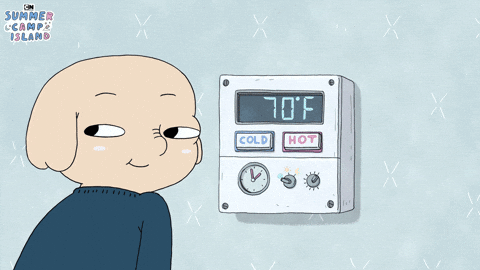 Want to learn more about the doshas and Ayurveda? Check out my favorite Ayurvedic practitioner Kristin Schneider!
Be sure to make it in to one of our restorative/yin/meditation classes;
Sundays at 4:00 pm
Mondays at 9:30 am
Tuesdays and Fridays at 4:30 pm
Tuesdays 12:00 30-minute meditation, begins July 1!
Please reload