It's that wonderful time of year again! And I say this without irony. It is such a wonderful time. I love the New Year. I enjoy the closing out of what has been completed and presumably learned from, and the hope and fresh feeling of beginning anew. I also thrive on goal-setting. (I'm a Capricorn; Don't hate me, I can't help it.)
Speaking of "hate", I hear some people really loathe the idea of New Year's Resolutions because they believe they're doomed to fail. The U.S. News reports 80 percent of people fall off the bandwagon by mid February, never to return. University of Scranton research says that ultimately only 8 percent complete or achieve their resolution. These are discouraging numbers!
You might be one who thinks you're different. You'll see it through! Lots of people feel this way, which is why there continues to be studies and conversations about it. Gretchen Rubin, one of my personal heroes, devotes her life to helping people achieve change through her books, blog and podcast. She has all kinds of principles and tips that apply to 4 different personality types that anybody can use to hack their way into new permanent and healthy habits.
Some of her ideas include but are certainly not limited to:
- The principle of pairing: Executing your new habit while also doing something you like to do. (Like flossing while watching television)
- The principle of monitoring: Managing your habit in a journal of some kind, because one manages things better if keeping track.
- The principle of foundation: Accomplishing your habit, first thing in the morning.
Her gold nuggets are many, but I'm not going to dive too deep into them here. Though I recommend that you go directly to her resources and do just that.
What I want to share is a small, friendly warning about resolutions, for this January or any time of year. If you have any bright ideas to make improved daily choices and implement solid habits in your life, do expect that the universe is most certainly going to test your resolve and push against you. If you're going to have a prayer of success, you need to go in with this mindset.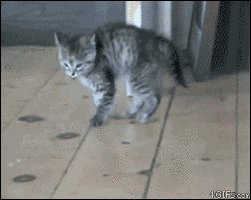 Do you want to stop gossiping and speak only positively about others? Do expect that the juiciest, most mouthwateringly dramatic story is going to come your way, begging to be shared.
Do you want to have a little less road rage? Do expect that you are going to see an inordinate number of distracted and clumsy drivers, all at the same time. This proving your theory correct that you are the only one on the road with a brain.
Do you want to eat healthier and move your body more? Do expect one of your colleagues to bring you the prettiest array of instagram-worthy, iced donuts to work tomorrow. She will also invite you to a get-together that starts during your yoga class.
I can go all day, pulling from my own personal experience. But you get the idea.
Why does this happen? I personally do not know, but it does, I promise. Mother nature has a dependable way of picking up on your vibrational frequency and creating major resistance when you try to change your tune. Pretty much anything you want you're going to have to pay for in one way or another. As you've heard, nothing great comes easy.
But do not despair, to you I say, go forward boldly! And take people like Gretchen Rubin with you. Simply, be kind and remind yourself on the way, as you gather your various tools and life hacks, that the obstacles are coming. In this prepared frame of mind, instead of feeling bewildered by challenges, perhaps you can pause and smile in amusement knowing that you're on the right track. Take heart, move toward your bliss by continuing to set goals, and know you are in good company. Eventually, when enough time has passed, Mother Nature will find the right opportunity to pour out some magic on your behalf. You got this.
Namaste!
Jessica lives and works in Tallahassee Florida. She owns Dancing Little Stars Mobile Dance Company, teaches aerial yoga at Hot Yoga Tallahassee, is learning French, and is raising her gorgeous baby Ingrid who just had her FIRST birthday! Check out her adventures here.
Please reload