Besides setting the stage for some very instagram worthy pictures, the benefits of aerial yoga are numerous. Check out a few of my favorite reasons to keep coming back to the hammock.
1. Total Body Work Out
     Aerial yoga puts a new spin on your favorite yoga, dance, and Pilates' exercises. No matter what your fitness level or experience, aerial yoga challenges you to engage every muscle in your body to remain  balanced in different movements and poses like  never before. The possibilities to advance and explore are endless!
2. Full Body Stretch
     From the moment you step into the swing until the  moment you step out your body is getting a total work over. With the assistance of the aerial silk it is more accessible to stretch the spine, shoulders, chest, hips, hamstrings, feet, and ankles.
3. Alleviates Pain in Back and Hips
    Many postures explored in aerial yoga takes up to 80% of your body weight off of your bones and joints.  For many practitioners this relieves pain in the back and hips immediately with the effects lasting for hours. Consistent practice may even heal certain problems.
4. Makes Inversions Accessible 
     Always wanted to nail that perfect handstand but something holds you back? The aerial swing offers numerous ways to get into classic yoga inversions. Whether your goal is to do a headstand in the middle of the room but need a small assist, you want to do a fully supported handstand so you can focus on finer details of alignment, or you just hang out in a downward facing dog with a little less pressure, the aerial swing has something for everyone. 
5. Improves Circulation
    As with any exercise regimen, aerial yoga improves      circulation and that comes with a multitude of health   benefits. Unlike most other fitness programs, aerial yoga uses inversions to help drain  lymph from the limbs. Many wraps in the aerial swing loosens knots and helps release toxins from deep tissue.
6. Boosts mood
     The first thing you do in every aerial yoga class is take all of your weight off the floor and sit Buddha style in the swing. Some people jump in like the swing was made for them, others get a little caught up in the technical details, and still others have to take a deep breath and trust that the swing will hold them up. No matter what your constitution is this first step takes you out of your usual element and that gets the endorphin's rolling. Add the common relaxation of a yoga class with the joy of nailing your first inversion and you have 75 minutes of natural 'happy' hormone release. 
7. Improves Balance
    Let me tell you a story of one of my FAVORITE people I have ever worked with. A woman in her early to mid    60's started practicing yoga to improve her health.  She wore long gray hair with a small section of lavender and had the best attitude of any yogi I have ever met. Six months into her aerial practice she told me that she was at home in the kitchen, and she put her sock on while standing up. Now this may seem trivial to some people, but it's something that she would not have done before she started her aerial yoga practice. While upper body strength seems to be the MVP in most aerial yoga classes, that is only true at the  surface level. Many poses require you to stand on one  leg while the other balances in the silk, forcing you to engage your core muscles and strengthen the standing leg.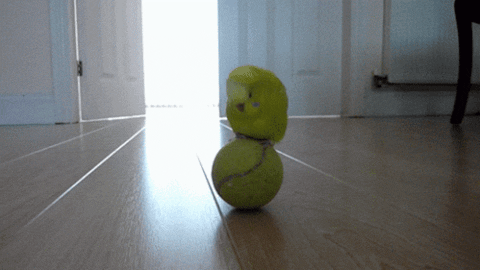 8. Deep Tissue Massage
    Who doesn't love a deep tissue massage? You will    typically put 20-80% of your body weight on the aerial  swing during class. But you're not just pressing your    weight down onto the silk with no love coming to you in return! In many postures the silk very lovingly presses back. While for some people who are new to aerial yoga this pressure can be quite a sensation and may be a bit uncomfortable, the silk is able to work into deep knots and connective tissue to relieve aches and sores from your daily routine. Over time most people crave the pressure of the aerial swing! As you advance your practice into more advanced tricks and wraps the pressure becomes more intense and your muscles loosen up.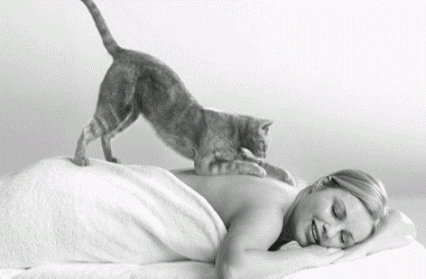 Please reload